Small businesses still following traditional way of working style doesn't really care about IT as a main concern, but IT for Small Business is really important in today's world. Businesses fail because of poor IT and they realize its importance after server failure, network issue, etc. So, setting up IT infrastructure office is a crucial step for any SMB or nonprofit organization. A guide to setup your own network, software and management might help you at least understand about the process and uses. So, here are some ways to set up IT infrastructure for nonprofits and small businesses.
Setting up a network: Setting up a network is great way to get maximum from the computer networks and peripherals which is useful for SMBs. On a single broadband connection multiple users can connect and share the information. Using software resources they can share files. Improved technology and network connection has made it easy to set up a network.
Decide about the network: Assess your business needs as this will affect your network set up and equipment. Accordingly, you will have to deploy the network so your business needs are met effectively.
Hardware Equipment: Basic elements of a network are wired or wireless router. Some businesses depend on secure cloud based servers and not physical servers that are located in the office. Cloud is necessary to achieve growth in business. You cannot do without a router as it is vital for running the business smoothly. Business class routers help to set a virtual private network (VPN) which will offer a secure remote access to your network that will allow you and your employees to work from anywhere.
Wired or wireless connection: SMBs and nonprofits make use of wireless networking equipment as it is easy to use and configure. It comes at a competitive price and allows you to have a safe office environment because there are less number of cables and it offers great flexibility to use your devices from anywhere in the office. Even visitors can get hot desk facilities as well as wireless internet. You will also need less no of routers to connect everyone in office.
Secure network: Once the network is net, it needs to be well secured. You can't afford allowing someone to breach your network and leak your data. With the help of security experts, it can be take care well. It is even possible with WEP or Wireless Encryption protocol. It requires passwords and therefore the connection is encrypted. Even for windows and network access there are passwords. You can also add additional security packages.
You can improve on setting up IT. Thus, your IT infrastructure will always be properly set to resolve IT related issues easily. You can improve on IT by considering cloud solutions and taking help of CIO consultants who can guide you to take appropriate business decisions.
Consider cloud over normal business hosting solutions: 
SMBs and nonprofits must migrate to cloud as the hosting environment has gone through many changes and some are looking beyond traditional setups because traditional hosting is usually of two types. It is either dedicated or shared. With dedicated hosting a company will have to pay for complete resources of the server. A dedicated amount of bandwidth, RAM, CPU and drive space and therefore there is complete control over the resources of services.
Shared server is the most common among SMBs and the server resource is shared by many websites. There is a set amount of space offered to SMBs or nonprofits. If the traffic to your server is predictable then shared hosting is a good option else it is not.
The drawback of these servers is that if the server fails, your company will face downtime issues. It can be a big hurdle for business growth. Everybody who is hosted on the server will be affected. You will also be constrained with the amount of space. You can buy additional storage space but what if the traffic increases again, you will need the space again. Therefore, it is better to choose cloud storage solution.
Cloud hosting offers scalability over traditional hosting solutions. Virtual place is offered on demand and as and when required. Users pay only for what they use. It is like pay as you go. Thus, with cloud hosting load is balanced across many servers. So, if one server goes down, the information will not be lost and there will be no downtime. It is more resilient and elastic and in case of an issue with one website it will not affect the bandwidth or performance. It is a low cost, flexible and scalable solution.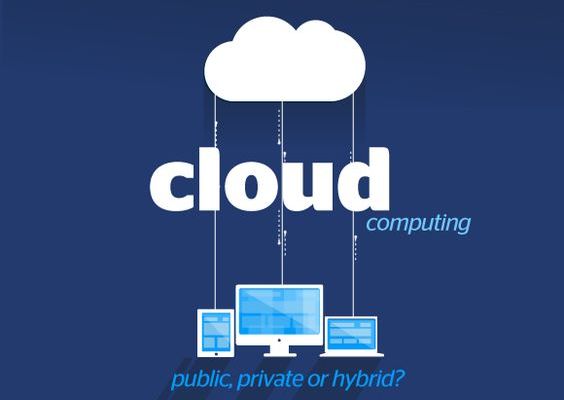 Some cloud hosting solutions are:
Cloud is a very broad concept and it covers all the online services. When you understand the differences between the categories of cloud services you can choose the best cloud solution. You may also consider speaking with strategic consulting firms who offer necessary IT Support for Nonprofits and SMBs. As cloud is a broad concept, there are basically three models which must be considered. Let's check these models in detail.
IaaS (Infrastructure as a Service): Cloud hosting companies provide Infrastructure-as-a-Service (IaaS) which is made of highly scalable and automated computer resources which is available on demand and can be self provisioned. You can have direct access to the servers and storage and get high amount of scalability. Users can therefore build and outsource virtual data center and get access to many technologies without investing on the physical maintenance, capacity planning and management of these servers. It is the most flexible cloud computing model and those using IaaS have a good control over their infrastructure.
SaaS (Software as a Service): SaaS is similar to old thin client model of software provision in some ways. It is a familiar kind of cloud service which helps to manage the software and its deployment to third party services. It reduces the software ownership cost where the need for technical staff for installing managing and upgrading the software is decreased. Cost of licensing software is also decreased.
PaaS (Platform as a Service): PaaS functions at a low level when compared to SaaS so it offers a platform where the software can be deployed or developed. In this the clients get an environment where the server software and operating system, network infrastructure and underlying server hardware are taken care of by the providers so the users can focus on business scalability and development of application and products.
So, you see that these are some of the best solutions for small businesses and nonprofits. Adopting cloud based solution helps to create diverse opportunities for integration. Thus, SMBs get more time to focus on the critical business areas. But, you need a proper IT infrastructure to run your business efficiently.
As you see IT cannot be taken as a secondary concern and if you do not have the knowledge and experience to make a suitable choice, get in touch with a small business strategy consulting firm. They have the experts who can offer professional consultation where they would perform the IT assessment of your organization first and then build a strategic plan which can help your business be technologically inclined. It will allow you to meet the business requirements professionally. When you will have a dedicated IT team of experts they will keep a watch on the company's network and deal with another emergency situation proficiently and get your business back on track without any troubles.
These solutions will also keep the workforce connected and they can work from anywhere without losing any information. The network will be secured and efficient enough to help your employees work without hurdles. You can think of possible technology solutions like BYOD to enhance the work efficacy of the employees which will improve your business operations and further increase ROI.
Why You Should Hire A CIO Consultant?
A CIO consultant has extensive professional experience so he can build a sound business strategy using proven methodologies which will further help to improve the business performance, minimize risks, and build assets which are affordable and predictable.
Appropriate technology solutions: your CIO will be familiar with your business procedures and know your technology infrastructure. He can guide to build ideal technology strategy that fits your business and you can expect best technology solutions.
Strategic planning: The CIO consultant will be able to provide a strategic plan which will work for your business and resolve all operational problems so you do not have to worry about productivity being hampered at any stage or in any department.
Quarterly review: Reviewing your business and IT infrastructure is a must. A consultant will deliver a report on quarterly basis to understand what all services have been changed and how it has been doing and is it able to meet business initiatives or not, and what all steps can be taken to improve any business process.
Network analysis: The CIO will offer reports relating to the health of present network in the company. This will help your infrastructure to function well and things which needs to be replaced. Recurring issues can be sorted with analysis and all the vulnerabilities and opportunities will be well managed with proper IT strategy.