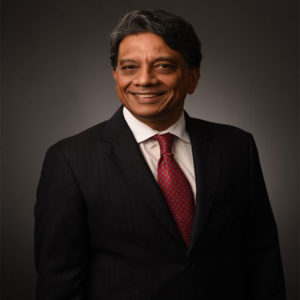 Madhavan Chakravarthi, Director / IT Program Manager
Mr. Chakravarthi has decades of deep business technology experience and is the founder of 2M Software Associates, an Information Technology consulting firm founded in 1991. Today, 2M Software Associates has a broad list of clients and has recently expanded into Washington DC.
Prior to launching 2M, Madhavan was Manager of Technology Services at Alltel Incorporation and Manager of Information Systems at Progressive Insurance in Cleveland, OH. During his tenure at Progressive, Madhavan directed the Progressive e-commerce operation in 1990. Madhavan was directly responsible for the creation of Progressive's quoting application on the Internet – touted to be a pioneer in launching commercial e-commerce sites.
Under Madhavan's direction, 2M Software Associates has launched PublishPerfect.com, an Internet Trade Exchange for Publishers, Certified Marketing Representatives (CMRs), and Large Advertisers. This e-commerce site streamlines the directory management process and reduces the significant cost for the CMRs and large advertisers.
In 2002, 2M launched www.InsuranceIsland.com, a suite of products and services for the insurance carriers and agents.
Madhavan graduated from Case Western Reserve University with MS in Computer Science. Prior to that, he graduated from Indian Institute of Technology (IIT), Kharagpur, India.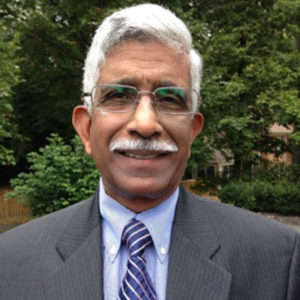 Dr. Dev Mani – Chief Technology Officer
Dr. Dev Mani was the Associate Executive Officer of the U.S. National Research Council (NRC), which functions as the principal operating agency of the National Academy of Sciences (NAS). Dr. Mani joined the NRC in 1989 and held various positions including Director, Office of Institutional Research and Director, Board on Energy and Environmental Systems.
Prior to joining the NRC, Dr. Mani was with TRW Inc., (now acquired by Northrop Grumman), where he served as Director for Federal Marketing Development in the Federal Systems Group of TRW's Defense and Space Sector and as Director of Planning and Analysis in the Corporate Science and Technology Department.
Dr. Mani holds a B.Tech degree in Metallurgy from the Indian Institute of Technology (IIT), Madras; an M.S.in Materials Engineering from Drexel University in Philadelphia; and a Ph.D. in Energy Management and Policy from the University of Pennsylvania.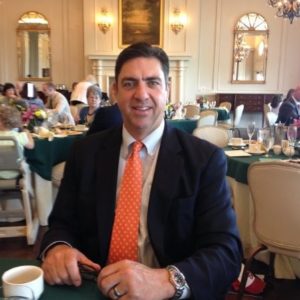 Ed Sutherland – VP Business Development
Mr. Sutherland has been in the business development leadership position with several startups. Prior to that, he Served as an Operations Specialist/Anti-Terrorism Officer within the Directorate of Planning, Training, Mobilization, and Security (DPTMS) Installation Operations Center (IOC), which provides command and control, and daily BASOPS for Joint Base Myer-Henderson Hall.
Prior to that Mr. Sutherland Served as Program Manager for the Installation Management Command Campaign Plan.  Coordinated development of strategic goals and plans. Managed installation goals by compiling data and briefing to the installation commander, deputy and command team on a quarterly basis. Validated metrics weekly through cooperative meetings and use of an online database (SMS).
In addition, Mr. Sutherland has vast experience as Program Manager at Walter Reed Army hospital, US Army west point and at MCI.
Mr. Sutherland has BS in Business Administration from James Madison University, Harrisonburg, VA