In a nonprofit sector donor's contribution matters the most to their business and the job of the CIO is to make that possible with ideal business strategies, advice and proper IT investments. CIO's can help to establish appropriate connections with the present and potential donors. Earlier, a CIO consultants were basically focused only on technical segment, but today they are the key contributors in constructing goals for the organization and overseeing the day to day IT operations to manage specific areas of IT.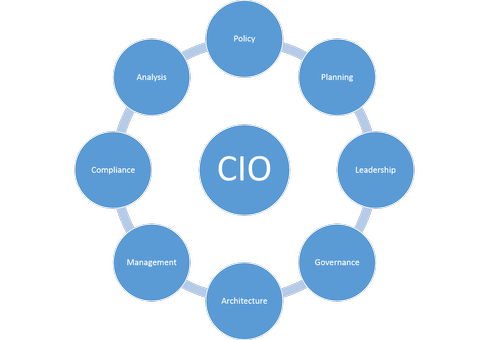 The role of a CIO evolves as the nonprofit organization becomes more technologically sound and enhance their digital presence. They help you seek advantages of technological progression and new services that can help your organization compete with your competitors without breaking your bank. Thanks to the methodologies they implement in every SMB or nonprofit organization to manage IT more effectively. Simultaneously, a CIO will enable the IT staff to work more promptly and professionally which can be difficult for the IT staff otherwise.
Benefits of working with a CIO:
A nonprofit organization needs to focus on the longevity of the business where revenue growth is a must. It is the fuel to remain in business. A no profit can grow with the growing number of donors, but is it easy?
Once the demographic of the donor becomes old, many seek to hire new donors, volunteers and activists, but whenever a donor would invest money, donor would want their investments to produce satisfying outcomes. A nonprofit will be able to meet the demands of donors with a proper IT infrastructure in place which is handled by experts, so the organization stays technologically advanced and capable to meet the daily needs of the nonprofit.
A CIO will be able to provide proper infrastructure of IT For Nonprofits as IT is critical for any non-profit organization. The CIO will collaborate, innovate and balance the IT budget so the organization gets all their IT requirements fulfilled and hence it will become easy for the nonprofit to attract more donors and be in business.
Ways in which CIO can support IT needs for Nonprofits:
Going for CIO consulting services can help to justify a full scaled IT department and the benefits of working with a CIO include the following:
Identifying operational gaps: A CIO will identify the loopholes in the IT department and develop plans to fix these issues. Installing new hardware, performing necessary upgrades related to software so data management, information security, etc. is up to date as per the industry and government regulations so your business can be executed more smoothly.
Improved Security: Cyber security is the most critical obstacle for nonprofits as the attack can hit the business hard because they have all the tools to play with the data and steal the money. Today, technology and processes can help to prevent this where a CIO will introduce new protocols which have to be installed for the IT department to fight such attacks successfully. A CIO will perform an IT assessment to examine the present security measures and suggest ways to improve the security levels so all the data and systems are well protected from such cyber attacks.
Disaster Recovery: In case of a cyber attack or any other disaster which may hit your organization means your business data and other sensitive information is at risk. A perfect disaster recovery plan need to be in place to limit the disadvantages of cyber attacks as the CIO will work on the issues immediately and execute the disaster recovery plan as soon as possible which the CIO will work on with the organization beforehand so your organization is prepared in advance to deal with the cyber attacks successfully.
IT planning and investments in budget: The goal of a CIO to run an IT department is to save money when it comes to getting the right technology at place. A technology roadmap will be built as per the budget so you neither overspend nor take obsolete technology solutions. After the analysis of business goals CIO can help to improve on different areas of business. The budget will be created meet the technological goals without being extravagant.
Managing IT: After the IT investments managing IT is a major concern. A CIO can help your business function with a great capacity as CIO will guide employees, monitor the performance and ensure the functioning of the department is free of issues.
For nonprofits running technology that meets the modern business standard can be a big hurdle. If you are not technologically inclined, some business aspects may not function in the way it should and you may loose on revenue. A CIO from a reputed strategic IT consulting firm is an asset for a nonprofit organization as a CIO understands how technology works and what does your organization need to take in consideration so there are no missed opportunities.
So, before you consider setting up the IT, consult a CIO to take smart technology decisions which can boost your business and give you complete peace of mind.