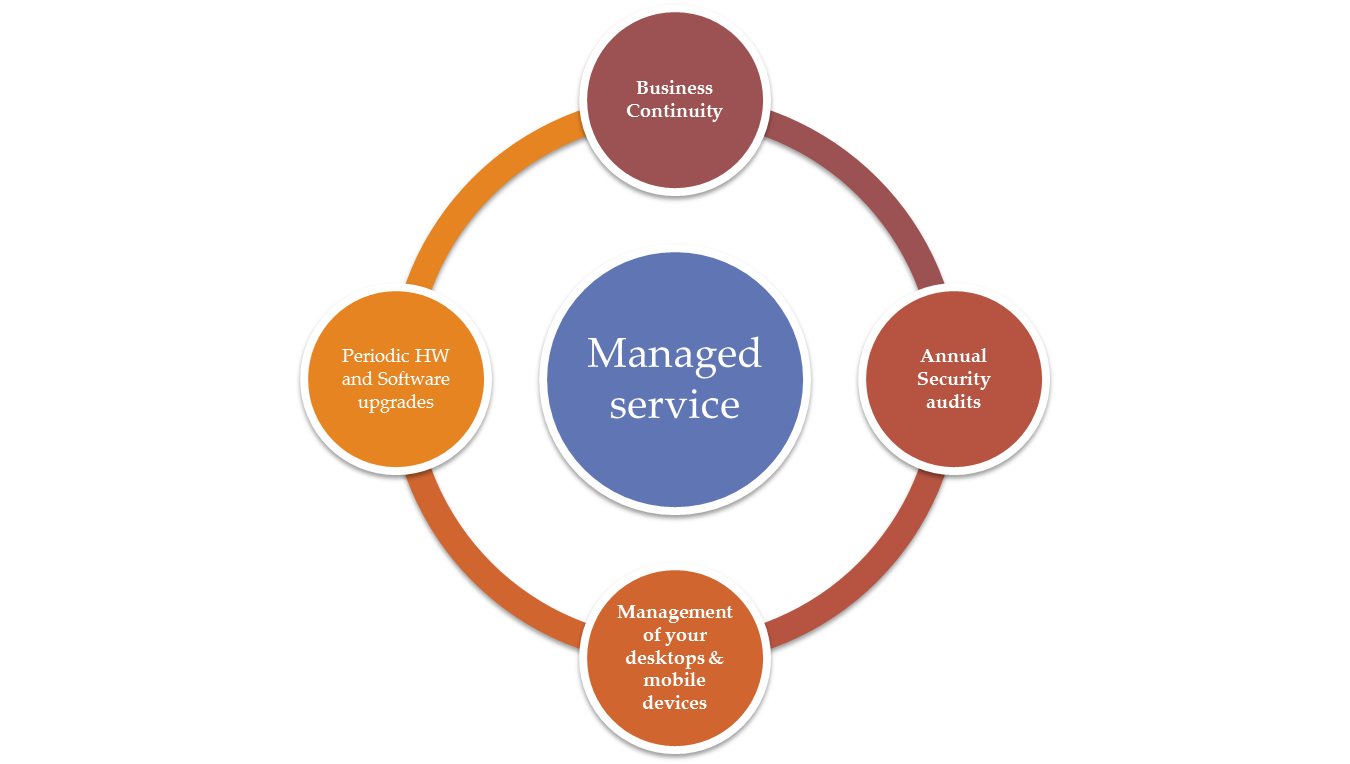 Small and Midsize Businesses (SMBs) spend almost 6% of their revenues on IT.
IT is an essential component to grow your business amid crowded market place and regulations. In the landscape of rapidly changing technology, delivering IT services, takes up time and money draining your resources from focusing on growing your business. We know that business leaders want to be able to free up IT staff from tasks that keep them from focusing on the mission critical tasks that drives business revenues. IT inefficiencies can increase risk and downtime that cause loss of revenue and reputation.
Managed services are one of the best ways for SMBs to alleviate the pressure on IT staff and refocus them on more important things. It can be easy and cost-effective to move things like VoIP, email, data backup, and website hosting to a third party,through managed services—to keep your business focused on business.
Our service desk is armed with cutting edge tools, people and knowledge base to provide you immediate support and help you to succeed.